Bhubaneswar/ 16.05.2018
The launch of Mission UDAY is a joint initiative by REC Foundation of Rural Electrification Corporation Limited (REC), UNFPA, Government of Odisha and the Kalinga Institute of Social Sciences (KISS). This unique partnership between a leading development agency, state government, academic institution and corporate sector, is built on the philosophy that CSR should be the means, and not the end.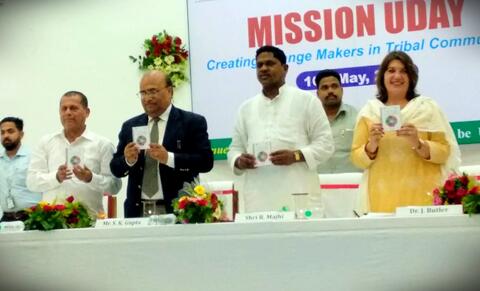 At the inaugural event, Dr. Jennifer Butler, Deputy Regional Director, UNFPA Asia Pacific, and OIC UNFPA India and Bhutan, said that Mission UDAY is a multi-stakeholder project envisioned to address the challenges faced by young people from vulnerable tribal communities of Odisha and seeks to position youth at the centre of development initiatives of the state. She highlighted that the project will endeavour to create change agents in the community and build young leaders who would engage in social development processes and influence their peers for the betterment of their communities.
The project aims to build leadership and social entrepreneurship skills of 1000 young boys and girls, and inculcate values of active citizenship, so that these young people can, in turn, engage in social development processes in 1000 remote habitations of the State, and influence at least 20,000 more like-minded youth to widen the footprint of change. The project will be initially implemented in Koraput, Malkangiri and Rayagada Districts, in close collaboration with the local administrations.\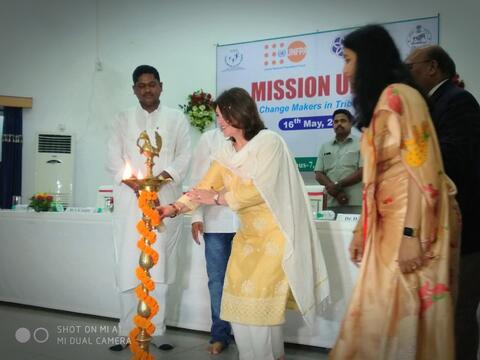 Chief Guest, Shri Ramesh Majhi, Hon'ble Minister ST and SC Development, appreciated the intervention and said that the Government accords high priority to the overall development of the tribal communities who contribute a significant section of the state's population and has rolled out a number of programmes to ensure their rights and entitlements and enhancement of their education, skill building, livelihood and employment opportunities. Project UDAY is an innovative step in this direction, which will help young people leverage government programmes, especially those that have a focus on skill development and livelihood enhancement, and thereby, not only empower young leaders, but also their communities.
Shri S.K Gupta, Director REC Ltd. said that CSR collaboration with development agencies and government would add new impetus to flagship programmes at the national and state levels and foster culture of innovative CSR partnership.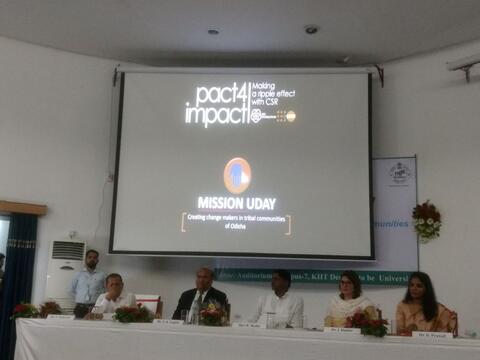 Pinning high hopes on the project, Shri Achyuta Samanta, Hon'ble MP and Founder of KISS and KIIT groups of institutions, said that KISS is privileged to be a part of this challenging project and will work closely with the district administration in achieving the envisioned goals.
The project was launched yesterday in the presence of Shri Ramesh Majhi, Hon'ble Minister ST & SC Development; Shri Achyuta Samanta, Hon'ble Member of Parliament; Dr. Jennifer Butler, UNFPA Asia Pacific, and OIC UNFPA India and Bhutan; and Shri S.K Gupta, Director Rural Electrification Corporation Ltd. The event had a participation of more than 250 youth from districts and officials from different departments. Mr. Venkatesh Srinivasan, Assistant Representative UNFPA, Dr. Deepa Prasad, State Head, UNFPA Odisha and other officials from Kalinga Institute were present at the launch event.