Ensuring rights and choices for all
17 July 2020
Covid-19 threatens to undo the gains made towards addressing sexual and reproductive health needs and enforcing rights of women.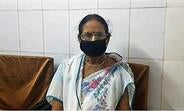 10 July 2020
Ensuring maternal healthcare during a pandemic
The COVID-19 crisis has taken a staggering toll worldwide. As countries are under lockdown and health systems are struggling to cope, sexual and reproductive health services continue to be affected. Despite these...
Against My Will - UNFPA State of the World Population Report 2020

The sex ratio at birth (SRB) in India has become more masculine in the recent decades....

Every year, millions of girls are subjected to practices that harm them physically and...