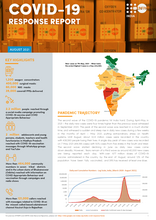 Our latest Situation Report covering the period from January to August 2021 encapsulates our COVID-19 response efforts across our intervention areas and beyond. UNFPA delivered 1,200 oxygen concentrators, 400,000 surgical masks, 60,000 N95 masks and 39,000 coverall PPEs to relevant authorities in the states where we operate. We reached more than 4 million people through social media and digital platforms promoting C...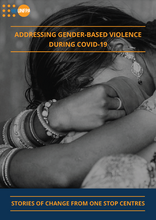 During the COVID-19 pandemic, One Stop Centres or OSCs played a critical role in addressing the rise in gender-based violence (GBV) as a result of restricted mobility and access to essential services.  This document captures the experiences and challenges of staff working in OSCs as they respond to the needs of the survivors of GBV and the support they received from UNFPA.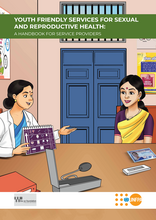 The resource package for Youth Friendly Health Services (YFHS) developed by UNFPA in collaboration with The YP Foundation is specifically designed to be used for training and sensitization of ASHAs and service providers...