Ensuring rights and choices for all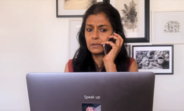 26 May 2020
As the COVID-19 pandemic unfolds, people around the world have found themselves in isolation to help contain the outbreak. While women continue to hold up more than half of the sky, during this crisis, the increase in...
17 May 2020
Lesbian, gay, bisexual, transgender, queer and intersex (LGBTQI) people are counted among the most vulnerable and marginalized in many societies, experiencing discrimination that negatively impacts all aspects of their...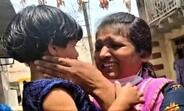 What is Contact Tracing? Why is it important during the COVID19 pandemic?

Balancing Sex ratios- Pathways to change

UNFPA is the United Nations sexual and reproductive health agency. Our mission is to...