You are here
Country Representative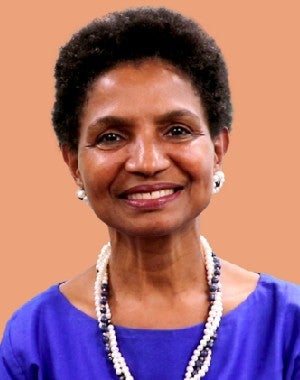 Ms. Argentina Mataval Piccin
Ms. Argentina Matavel Piccin is the Resident Representative for UNFPA India and the Country Director for Bhutan since April, 2019.  A national of Mozambique and Italy, she holds a Master's degree in International Development by the American University, Washington DC, as well as a Certificate towards an Executive Master's Programme in Public Policy Management from the Georgetown University Public Policy Institute (GPPI), Washington, DC.
Ms. Matavel served as UNFPA Representative in Cote d'Ivoire, Bangladesh, Mongolia and Botswana; she also served at WHO and UNDP at various points in her career; and held positions of leadership with World Vision International, a lead development and humanitarian NGO.
In a career spanning close to forty years, Ms. Matavel has been a strong and vocal advocate of Rights, Access and Choices For All, especially women and girls.  Focusing on those furthest left behind, she spearheaded programmes to improve quality of health care through strengthening midwifery professions, improving emergency obstetric and newborn care, prevention and response to gender-based violence.
Argentina believes in the power of data to tell a story, and in young people as agents of positive change.
Ms Matavel was honoured with the Polar Star Award by the Mongolian government, and was conferred the Medal of Officer of the National Order of Merit by the Government of Cote d'Ivoire.