Three stories of three young girls from Odisha. These are stories of strength and of triumph.
Since 2018, the Life Skills Education Initiative supported by the Azim Premji Philanthropic Initiative (APPI) and the United Nations Population Fund (UNFPA) has helped countless adolescent girls in India's Odisha state. The collaborative exercise by the Scheduled Castes and Scheduled Tribes Research and Training Institute, Odisha (SCSTRTI), UNFPA and APPI has been instrumental in providing encouragement to girls studying in tribal residential schools so that they can develop and enhance their skills and find their voice by teaching them about menstruation, anaemia and the harmful practice of child marriage. By creating an enabling environment, the Life Skills Education Programme promotes 'Rights and Choices for All' - the vision of the landmark Programme of Action that emerged from the 1994 International Conference on Population and Development, placing gender equality and human rights at the heart of sustainable development.
SHANTI: My Future is in My Hands
"I don't want to get married right now. I want to continue my studies. After all, it's about my life and my rights," said Shanti (name changed).
16-year-old Shanti was a bright student studying in class 10, in the tribal residential school in Kandhamal District, Odisha. She had big dreams of completing her education which would enable her to do something meaningful in her life.
Suddenly, she was pushed into a situation that made her feel she would need to let go of her dreams. It was like someone had put the brakes on her hopes and aspirations.
On a visit back home during her summer break, she was shocked to learn that her parents were arranging for her to be married off to a 25-year-old distant relative. Soon after, he started visiting Shanti's home regularly and tried to coerce her into a physical relationship. Shanti was horrified and narrated this ordeal to her mother, but it had little effect.
It was in school that Shanti had first learnt about the harmful practice of child marriage in a session by the Life Skills Education Programme. She was taught about the legal age of marriage, the ill effects of teenage pregnancies and the rights she was entitled to as a young girl.
Shanti tried very hard to convince her parents about her desire to study further, pursue a career and make a name for herself. But they were unbending and gave her no assurances, due to societal pressures and the economic hardships they were facing.
Shanti remained undeterred. She was resolute in challenging this age-old scourge and following through on her decision.
When obstacles arise, change your direction, not your decision
She confided in her close friend who was a peer educator in the Programme. Together, they approached the ANM (Auxiliary Nurse Midwife) of her school, who after hearing them, counselled the young girl, and alerted the school matrons and headmaster.
The entire school administration came forward to support Shanti and were proud of her unshakeable grit to challenge this societal tradition detrimental to the empowerment and freedom of girls.
Her case was brought to the notice of the District Welfare Officer, Child Welfare Committee and District Social Welfare Officer. The members of the Child Welfare Committee spoke with her parents, sensitized and educated them about the existing laws (under the Prohibition of Child Marriage Act) and were able to convince them to call off the marriage.
Today, Shanti is pursuing her higher secondary education and strives to be a change maker by creating awareness in her community on child marriage and related laws.
"Shanti is an inspiration for other students. She wanted to become an independent and successful girl who could take care of her parents. The journey towards her dreams has only just begun", said the proud headmaster of Shanti's school.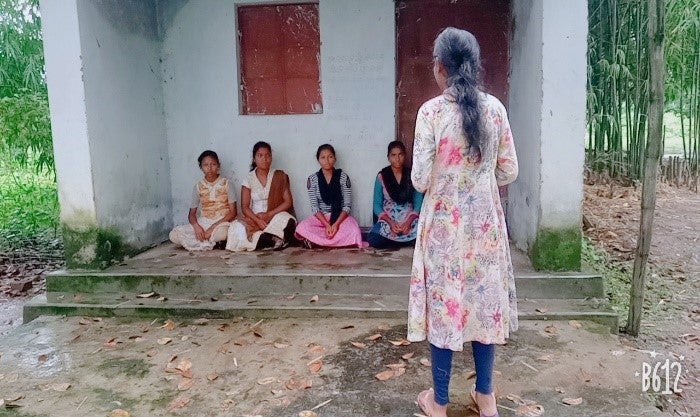 CHUMKI: Ending the Taboo around Menstruation. Period.
The onset of menstruation in young girls is widely celebrated in Odisha as 'Raja Praba' (a three-day-long festival to celebrate womanhood). It is unfortunate and ironic that getting one's period is holding back many adolescent girls from achieving their full potential because of the myths and stigma that surround the monthly cycle. Discriminatory practices are commonplace in Odisha: pregnant women are not allowed to touch a girl during her period; girls, during their menstrual cycles, are not allowed to bathe and are kept in dark rooms.
This ostracism is responsible for many girls dropping out of school and not being able to complete their education.
"I got my period when I was 13. I was in a lot of pain. My mother did not allow me to enter the kitchen or pray at the temple. I slept outside my home in a cottage and was treated and made to feel as if I was impure", said Chumki Pradhan, now 14.
"I had no information about menstrual hygiene…my friends and I never bothered to check the cloths we used during our period… we were not even aware of sanitary pads being available", stated Chumki.
Breaking the wall of silence
In 2018, Chumki trained as a peer educator under the UNFPA-APPI-supported Life Skills Education Programme. On returning from her training, she felt that she now had the correct knowledge and was equipped with the right information on menstrual hygiene and management.
She pursued her commitment to break the wall of silence around menstruation, and started actively engaging with her friends and peers on the issue.
"I noticed many girls were not changing their pad even after using it for 10-12 hours. Some of them would wrap the used napkins in paper and discard it in the open. I had learnt about its usage and proper disposal during my training and started to make them aware about it. Tools such as FAQs, animated films, comics utilised during the training were of great help", she says.
With the help of training, Chumki is now creating awareness in her community and trying to address misconceptions around menstruation.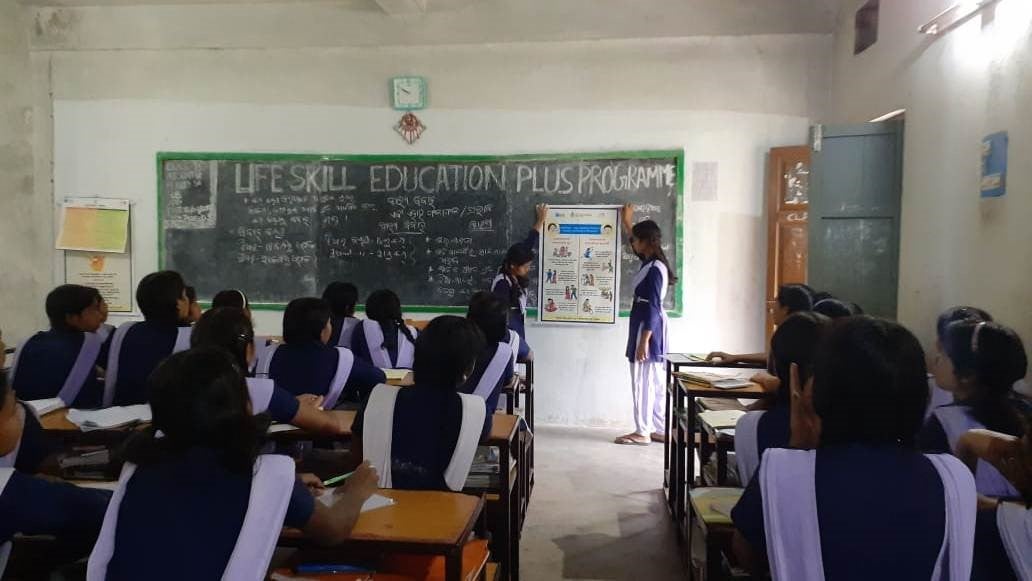 RACHNA: Heal the Girl, Heal the World
"I was very scared when I saw my friends getting their finger pricked with a needle", said 13-year-old Rachna.
It was a routine day for the students of Pradhaniput Ashram School in Koraput district, Odisha. During the assembly, students were informed about the Rashtriya Bal Swasthya Karyakram (National Children's Health Programme) team visiting the school to conduct a health check-up and take blood tests to screen for anaemia.
Rachna's friends started whispering amongst themselves about injections being administered; hearing this, she started feeling nervous about being pricked by a needle. Rachna's heart was in her mouth as she moved towards the health team for her turn to be examined. Sensing her uneasiness, the ANM explained the procedure which helped Rachna remain calm during the blood test.
The result was out in mere seconds. It was worrying --her haemoglobin was low and she was diagnosed as severely anaemic and would require treatment immediately.
"When I was informed that I had to go to the District Hospital for treatment, I was nervous and terrified that I had a serious illness. But the ANM spoke to me very kindly and helped me understand my condition.  I recalled being taught about anaemia during the Life Skills Education sessions, but I never expected to have such a severe case myself that would require a blood transfusion", said a worried Rachna.
After her treatment, she was instructed on ways to prevent anaemia and also given iron tablets for daily consumption.
The ANM continued to monitor her closely. After a few months, when a repeat test was done, her recorded haemoglobin was satisfactory and it was observed that she was now more active, attentive and alert in class.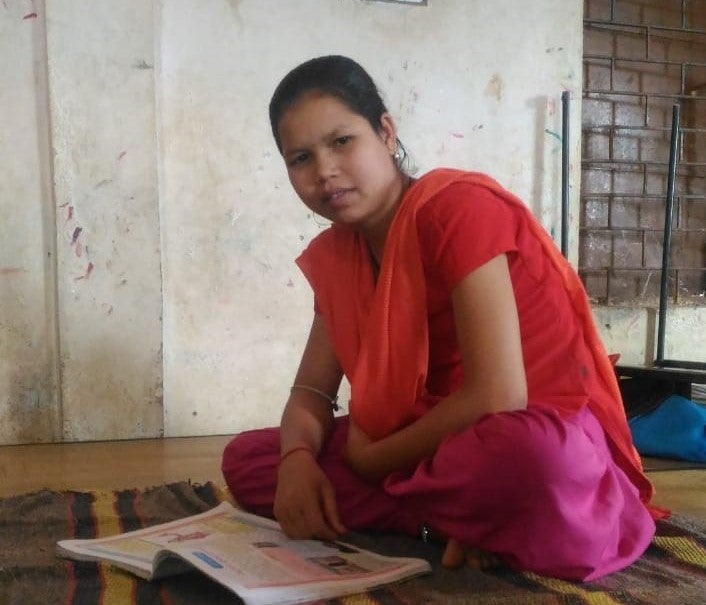 UNFPA works in more than 150 countries, including India, to achieve zero maternal deaths, zero unmet need for family planning and zero gender-based violence and harmful practices against women and girls, including child marriage.