PATNA, India – "When we wear our uniforms, people recognize us and we feel a sense of pride. They say –  just look at what these women have achieved and the work they are doing... they have left the men behind."
Rani Devi, 28, lives with her husband, two children and parents-in-law in a slum settlement of China Kothi in Patna city, in the eastern state of Bihar. Already a sanitation worker by profession, she also worked as a domestic helper, but her daily wages were barely enough to scrape by. When she learned that the Women's Mechanized Cleaning Cooperative used machines and safety equipment instead of manual labour and was led by and for women, she was eager to join.
The initiative was launched in October 2021 by UNFPA and the governing body of Patna city, in an effort to eliminate the degrading and hazardous practice of manual cleaning of public sewer systems and help the women employed in the scheme to gain financial independence. 
Her colleague Indu Devi, 28, lives with her in-laws and her three children in the same slum as Rani. After her husband left her in 2016, she provided for her family by working as a domestic helper, before learning about the chance to retrain with the Cooperative.
"My biggest concern was losing my life, especially when I saw the men going underground to scavenge and clean manually. But now with the mechanized programme, women can also do this job, we can do it well, and we can earn our own income." 
Women employed with the programme are trained to operate and drive specialized machines to clean the city's sewers and septic tanks, helping them to make a living without endangering their lives. The Cooperative aims to lift sanitation workers and their families out of their dire circumstances and empower them with dignified, safer working conditions.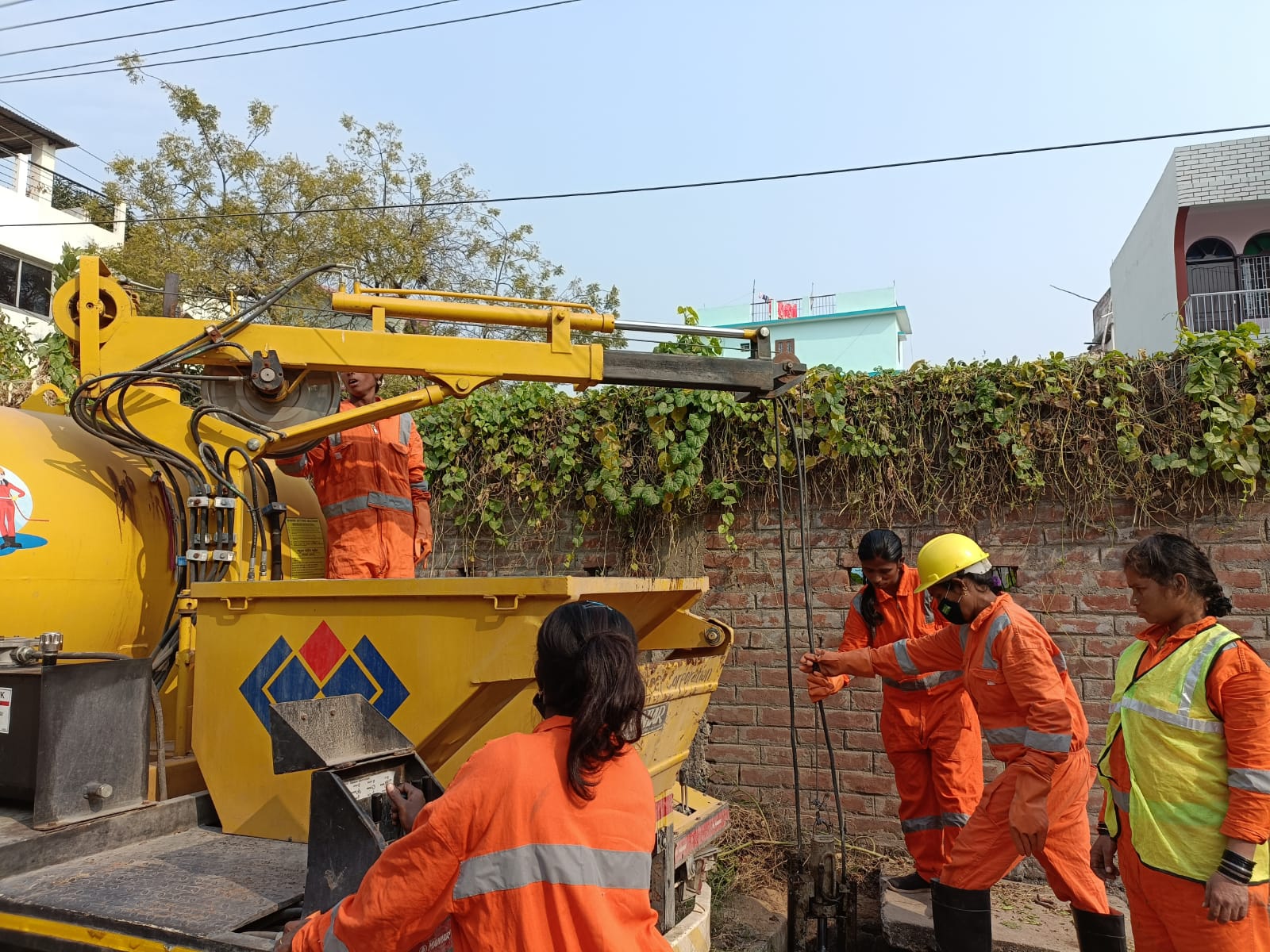 The stigma of scavenging 
Although banned in India since 2013 under the Manual Scavengers and their Rehabilitation Act, the practice persists and manual scavengers are among the poorest and most disadvantaged communities in the country.
The work is demanding and discriminatory, not only to the men and women directly engaging in it but also to their families, who suffer immense social stigma. Manual scavenging is generally only carried out by those in the Dalit community, already among the poorest and most disenfranchised of India's traditional caste system. 
The repercussions of being a member of the sanitation worker community fall hardest on women: in addition to being socially marginalized, they are at increased risk of gender-based violence, both within and outside their own families. Conditions in the slums they live in are often unsafe, with frequent substance abuse, a lack of clean water or sanitation, and scarce access to sexual and reproductive health services, leaving women and girls vulnerable to attacks, illness and unintended pregnancies. 
The wages earned from manual scavenging barely cover two meals a day, so families are at higher risk of hunger and malnutrition. Meanwhile the children of sanitation workers are also often excluded from school, exposing girls to child marriage and blunting their development potential. In Bihar, 40 per cent of girls marry under the legal age of 18, and Dalits have a fertility record higher than the state's already high overall rate of 3 children per household.
To mitigate these vulnerabilities, UNFPA also supports capacity building and awareness-raising sessions on the potential threats women and girls face, including gender-based and domestic violence, child marriage, and a lack of sexual and reproductive health services. Stark gender inequalities, particularly in underserved settlements and communities, mean women and girls' health is often neglected, with early marriage and pregnancy contributing to high levels of maternal death, particularly among women under the age of 24.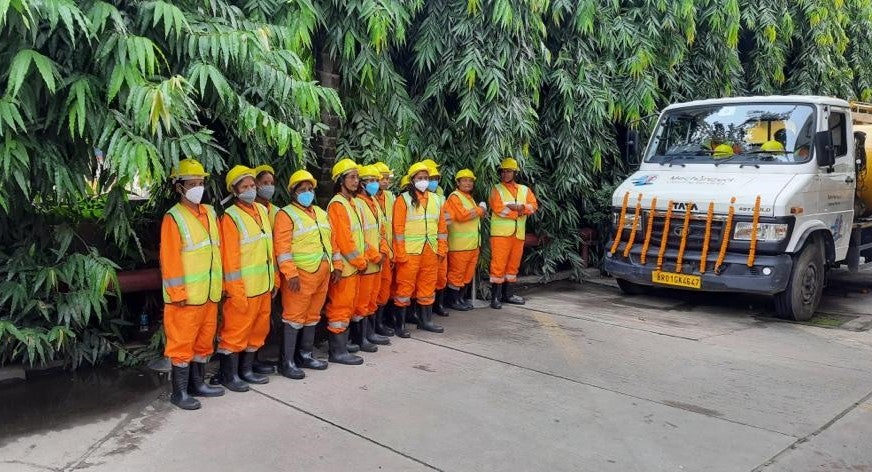 Gender inequalities mean uneven progress 
Now a middle-income country, India has seen significant improvements in health and education over the past few decades, but vast inequalities still exist, endangering lives and holding back women and girls' ability to fulfil their personal, social and economic potential.
Almost a quarter of girls in the country are child brides, which although staggering is an improvement on nearly one in two a decade ago. On average, 30 per cent women in India aged 15-49 had experienced physical or sexual violence, and one-third of married women in the same age bracket had ever experienced intimate partner violence. In Bihar, the figure is as high as 40 per cent. 
In 2020, UNFPA in India reached over 31 million people with sexual and reproductive health and gender-based violence services and COVID-19 awareness-raising activities. More than 1 million people from different vulnerable groups, including pregnant women, the elderly and sanitation workers, were assisted with these services and linked with health and social protection systems, helping them reclaim their right to protect their freedoms, families and their futures. And nearly 5 million girls received UNFPA support on prevention and protection from early, forced and child marriage. 
Rani said that at the start, people were not supportive and taunted her for cleaning street sewers. But she never lost hope. Her hard work has earned her economic and social capital and will help her to send her children to school. The same people who used to discourage her have now started to respect her determination – some even ask how they too can work under this project.
As one sanitation worker told UNFPA, "By being able to do this job with machines, I can now earn a living and my children will be able to study further and have brighter futures."