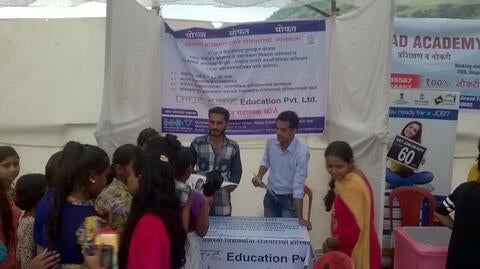 On 19th September 2017, UNFPA and SNEHA organized Kishori Melawa on vocational guidance in Paunpada area in Kalwa East, Thane district, Maharahtra. There were more than 100 girls who participated in Melawa, which was organized with the purpose of orienting girls on vocational guidance and introducing them to different NSDC centres where many livelihood oriented courses are available. Following vocational training NSDC affiliated institutes put up their stalls in Melawa:
·  National Technical Institute, Thane 
·  Siddhakala  computer
·  LodhaDham
·  Edubridge
·  True Care
·  ATDC
In the beginning, Mr. Khake from National Urban Livelihood Mission in Thane Municipal Corporation addressed the girls on why it is crucial to focus on career building. He then introduced different job oriented courses which are available through National Skills Development Corporation affiliated centres, like accounting, tally, computer hardware, automobile, retail and hospitality industry etc.
Then the representatives from NSDC affiliated centres gave information about their institute and courses which are available with them. They also explained the enrolment procedure and course details. All the girls then visited the stall and sought information regarding different courses.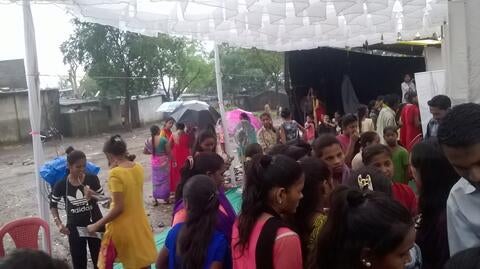 Inspite of heavy rains, girls and vocational training institutes participated in Melawa with great enthusiasm. It helped to create co-ordination channels between girls and different vocational training institutes.