Ms Tahreen Chaudhury works to protect the rights and dignity of refugees in India. She feels all women, including refugee women, should be guaranteed reproductive health and rights. Originally from Assam, Tahreen, who is 24, has been excited for weeks about going to the Nairobi Summit which marks 25 years of the International Conference on Population and Development (ICPD). She is one of the eight youth representatives from India who will be joining hundreds of young people from across the world in Nairobi. The leadership and perspectives of the youth are an essential part of the summit, which is now less than a month away. 
"We will all be young advocates from different parts of the world and working on different agendas. But the one thing we will have in common is our humanity. We are all human and we believe in rights for every human being," said Tahreen. "In Nairobi, I want to not only share my own views but I also want to learn and connect with other like-minded people," she added. To give the young participants an understanding of what they can expect at the summit and to familiarise them with the ICPD agenda, UNFPA organised a day-long briefing in New Delhi on October 17th, 2019.
 "I am eager to be a part of the summit but I wanted to know more about what I can do when I return. How will this meeting affect the issues I care about?" said Mr Brij Gopal Kushmayan, who works as a peer leader with Darshana Mahila in Chhatarpur, Madhya Pradesh. The group spent the morning brainstorming to answer this very question. Each youth representative spoke about the work they do to advance reproductive rights and services. Discussions were held to consider the ways in which their concerns could be heard before, during and after the summit. "Speak about your fight and how you have made a change in the areas of reproductive and sexual health, gender, youth or population development. India has unique challenges and issues. Your stories are a way to humanise them for a global audience," said Mr Venkatesh Srinivasan, Assistant Representative, UNFPA India.

As the day progressed, the participants were divided into four groups and each was asked to come up with India-specific examples on different topics and how to make them relevant for discussions in Nairobi. The topics were safe abortion, improving access to sexual and reproductive health services, youth empowerment and gender-based violence. "We are all looking forward to knowledge-sharing at the summit. It will help us tackle problems with a fresh perspective," said 21-year-old Ms Pratishtha Deveshwar, a disability rights advocate and student of Lady Shri Ram College in Delhi.  
 "The fact that ICPD brought attention to the issues that women face appeals to me. I want to make sure that all areas are safe for people regardless of their gender," said Ms Dipanjali Swain, a 19-year-old peer leader from Odisha. Dipanjali has been instrumental in arranging self-defence classes for girls in her slum in Bhubaneswar. For her, the Nairobi Summit is a way to advocate for a gender equal society.
Given the accessibility and reach of social media, a short training was also conducted for the group on the use of social media and mobile phones for impactful storytelling. "When I saw videos of young people posting about their views and life, I was motivated," said 17-year-old Ms Ganeshi Kumari, a child marriage survivor from Rajasthan. When Ganeshi left her village to board a plane for Delhi, her father told her, "You have made me proud. I could never afford a flight ticket. What I could not do, my daughter has done." Ganeshi, who has never recorded a video before, is now eager to document her journey to Nairobi and share it with others using her phone. "It is good to know I can use my story to give hope to others who are married off as children or without their consent. If I have the means to be independent today, I want that to inspire other girls to study and make something of their life," she said.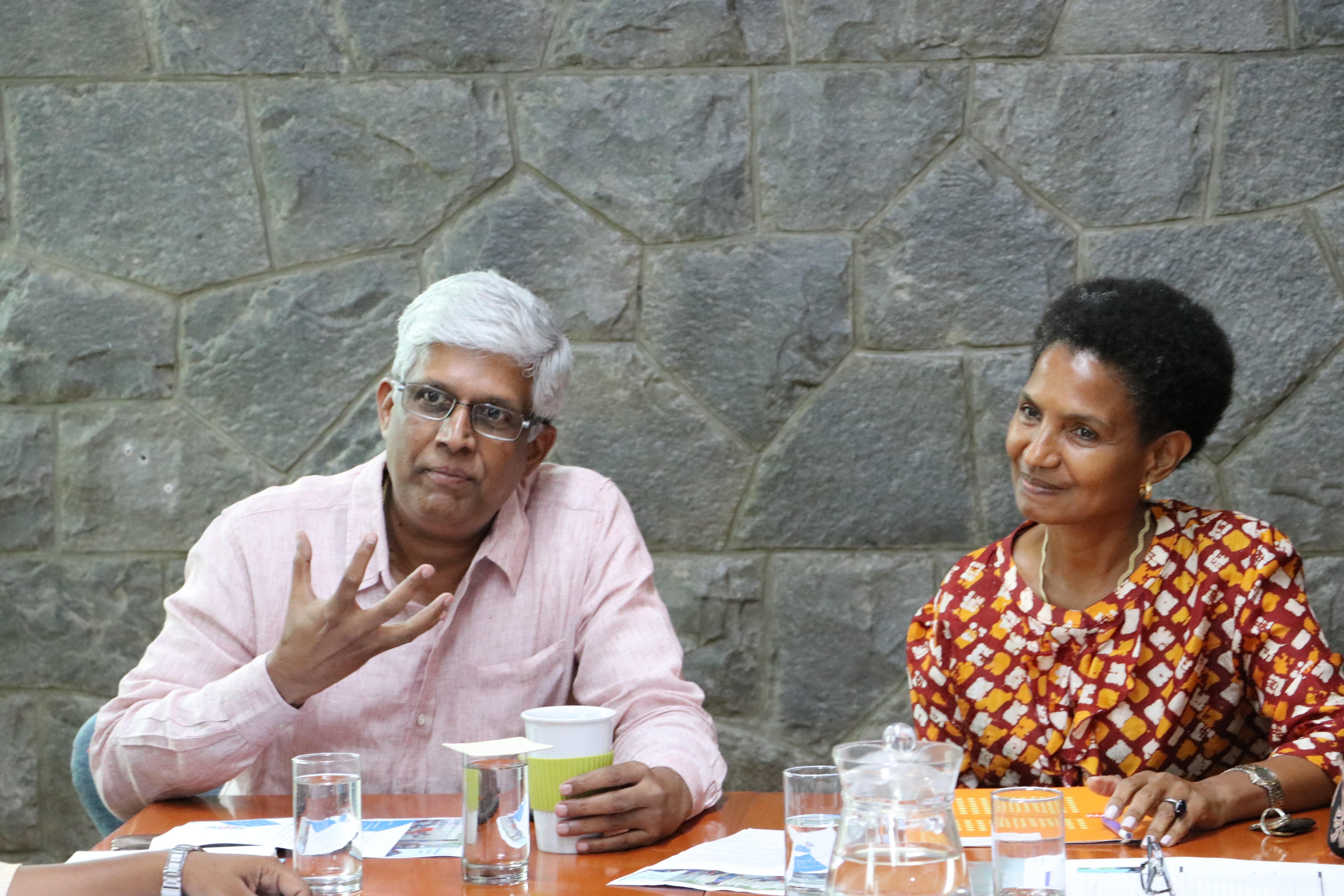 "As young people, you must continue to believe in yourself and your ability to push against the barriers for change. Many will tell you that you cannot achieve what you want to but don't let opposition break your spirit," said Ms Argentina Matavel Piccin, Representative, UNFPA India as she addressed the group. "As we approach the Nairobi Summit, use your energy and ideas to work towards the results you want. Your voices and ownership of the ICPD agenda are vital for the success of the summit," she concluded.