SEEING THE UNSEEN: The Case for Action in the Neglected Crisis of Unintended Pregnancy
The 2022 State of World Population report shows that today, in countries where data are available, nearly a quarter of all women are unable to say no to sex. Nearly a quarter are unable to make decisions about their own health care. Nearly 10 per cent are unable to make decisions about contraception. Is it any wonder then, that of all pregnancies in the world, nearly half are unintended? For the women affected, the most life-altering reproductive choice – whether or not to become pregnant – is no choice at all. 
A Crisis Unseen
This is an unseen crisis unfolding right before our eyes. Many people will say this is not an emergency. They will say this has always been the case. Why are we alarmed? Why care now? The answer is that it has always been a crisis, but it has been hidden, trivialized as "a women's concern" or "a private matter". Today, we are calling on the world to recognize that unintended pregnancy is: 
A personal issue, one that robs women of their most life-altering reproductive choice.

It is a health issue, one that drives up unsafe abortions, which is one of the leading causes of maternal death globally.

It is a human rights issue – both causing and resulting from gender discrimination and inequality. 

It is a humanitarian issue. We know that women in conflict zones and refugee camps face a high risk of unintended pregnancy, including from sexual violence.

It is a development issue. While every country has unacceptably high rates of unintended pregnancy, we see strong correlations between rates of unintended pregnancy and lack of development.
Download the report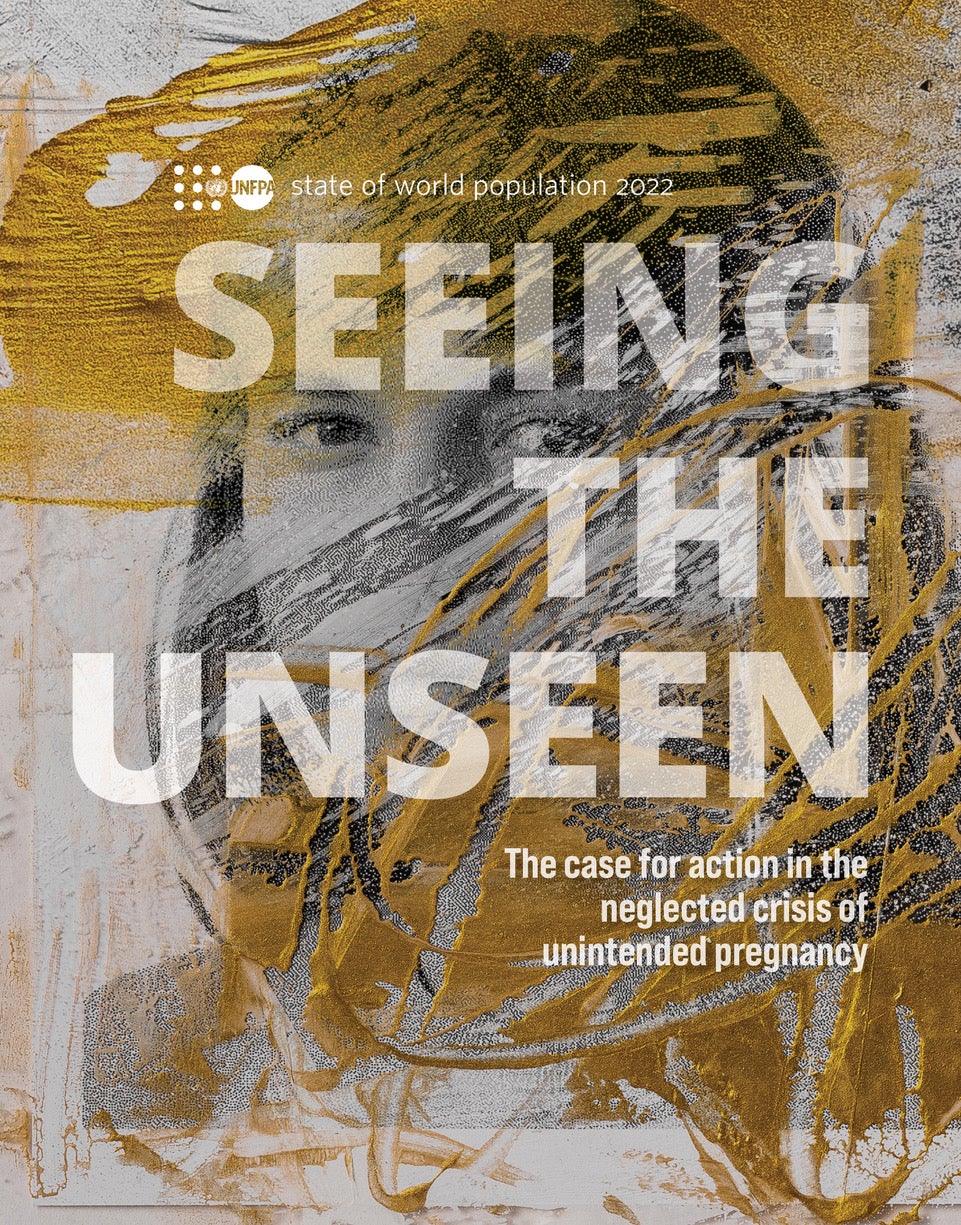 Key Highlights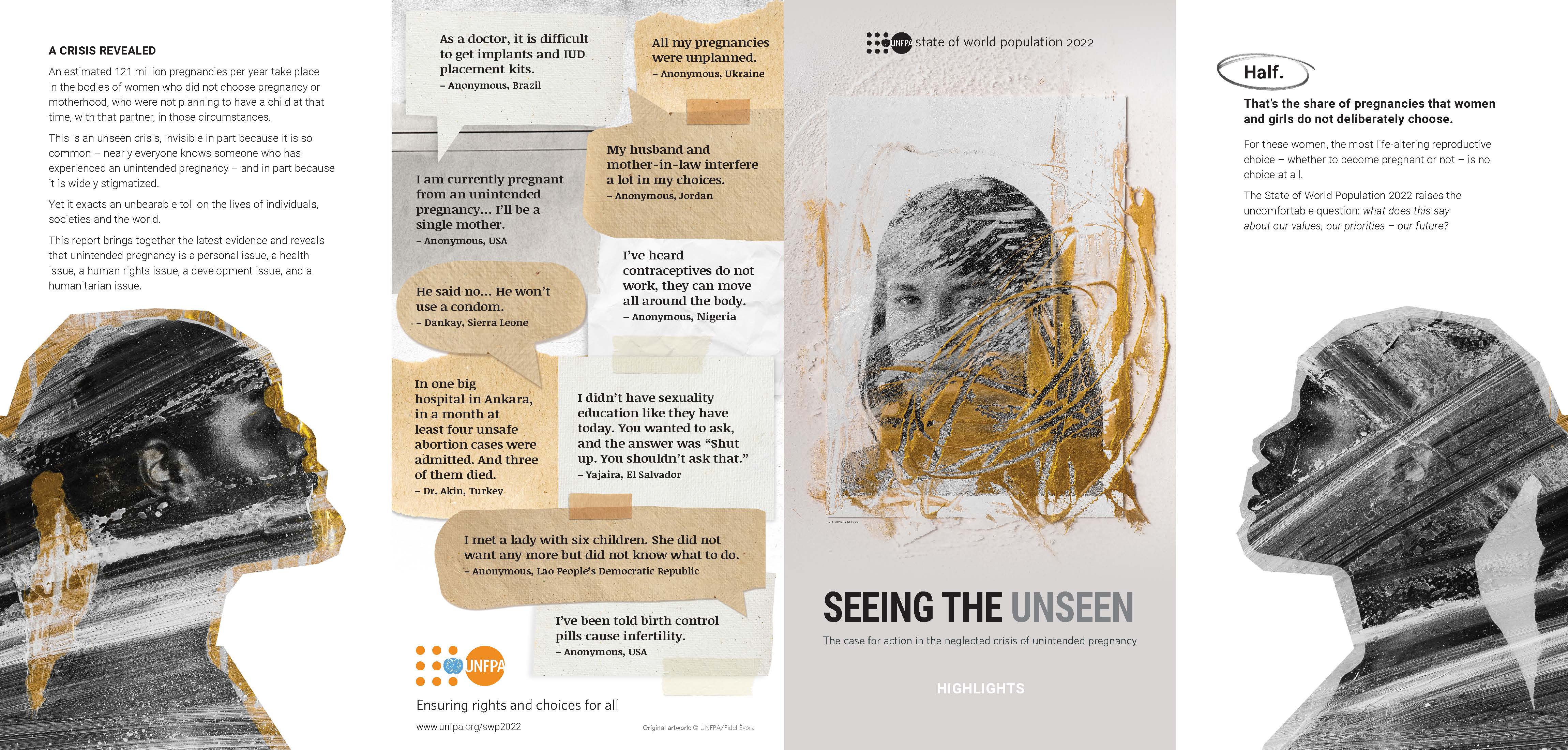 India Key Insights
Out of all unintended pregnancies that happen each year globally, more than one in seven of these cases occurs in India.

Studies from India indicate that unintended pregnancy is associated with lower maternal health care utilisation and poorer infant and maternal health outcomes.

In India, women in the 15-19 age group have 43 births per 1,000 women (NFHS-5 2019-21), which declined from 51 during NFHS-4 (2015 -16)

A total of 23.3 per cent of women aged 20-24 were married before age 18 (NFHS-5) with a decline of only 3.5 points from NFHS-4.

The median age at first birth is 21 years.

9.3%

of women aged 20-24 have given birth before 18 years.

27% of non-first order births have a birth interval shorter than 24 months (NFHS-4).

India's maternal mortality ratio (MMR) has improved from 113 in 2016 -18 to 103 in 2017-19.

Unsafe abortion remains the third leading cause of maternal mortality in India. Close to 8 women die each day due to causes related to unsafe abortion

.

Teenage pregnancy in India has marginally declined by only 1% from 7.9% in NFHS-4.

The uptake of family planning (FP) methods is skewed toward female sterilization - 37.9% in NFHS-5.
NFHS - National Family Health Survey
For more information, please visit State of the World Population Report 2022: Seeing the Unseen | India Key Insights
Myth Busters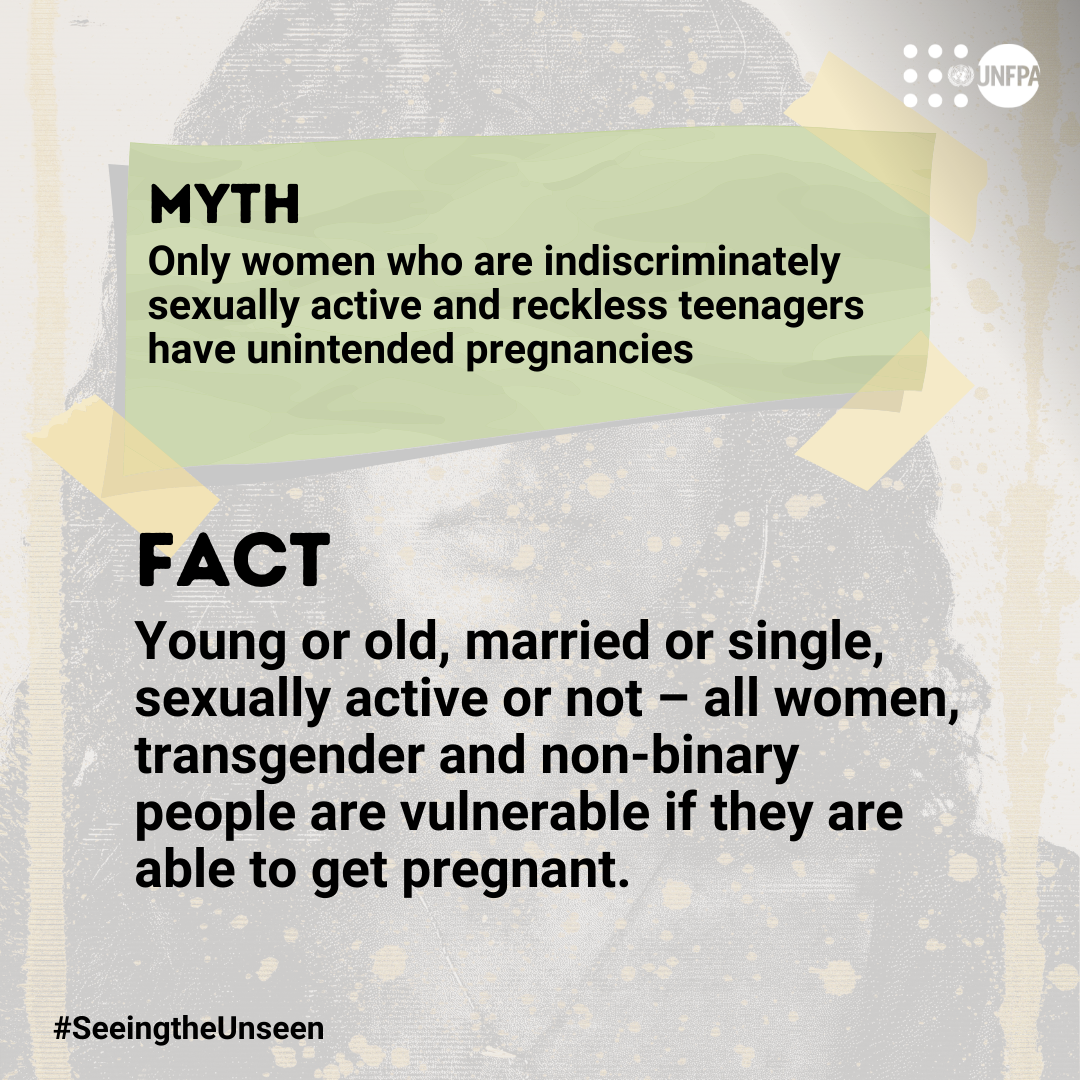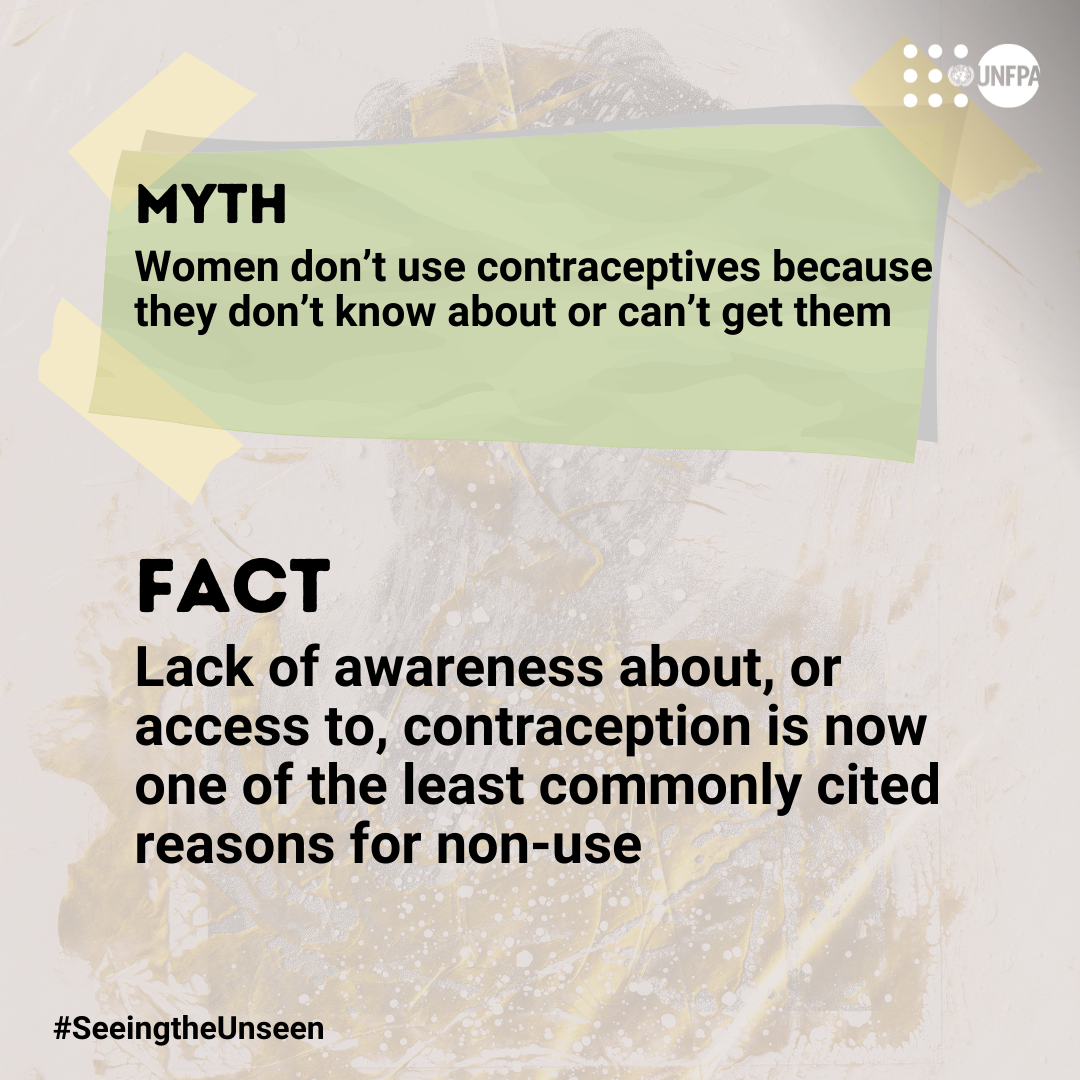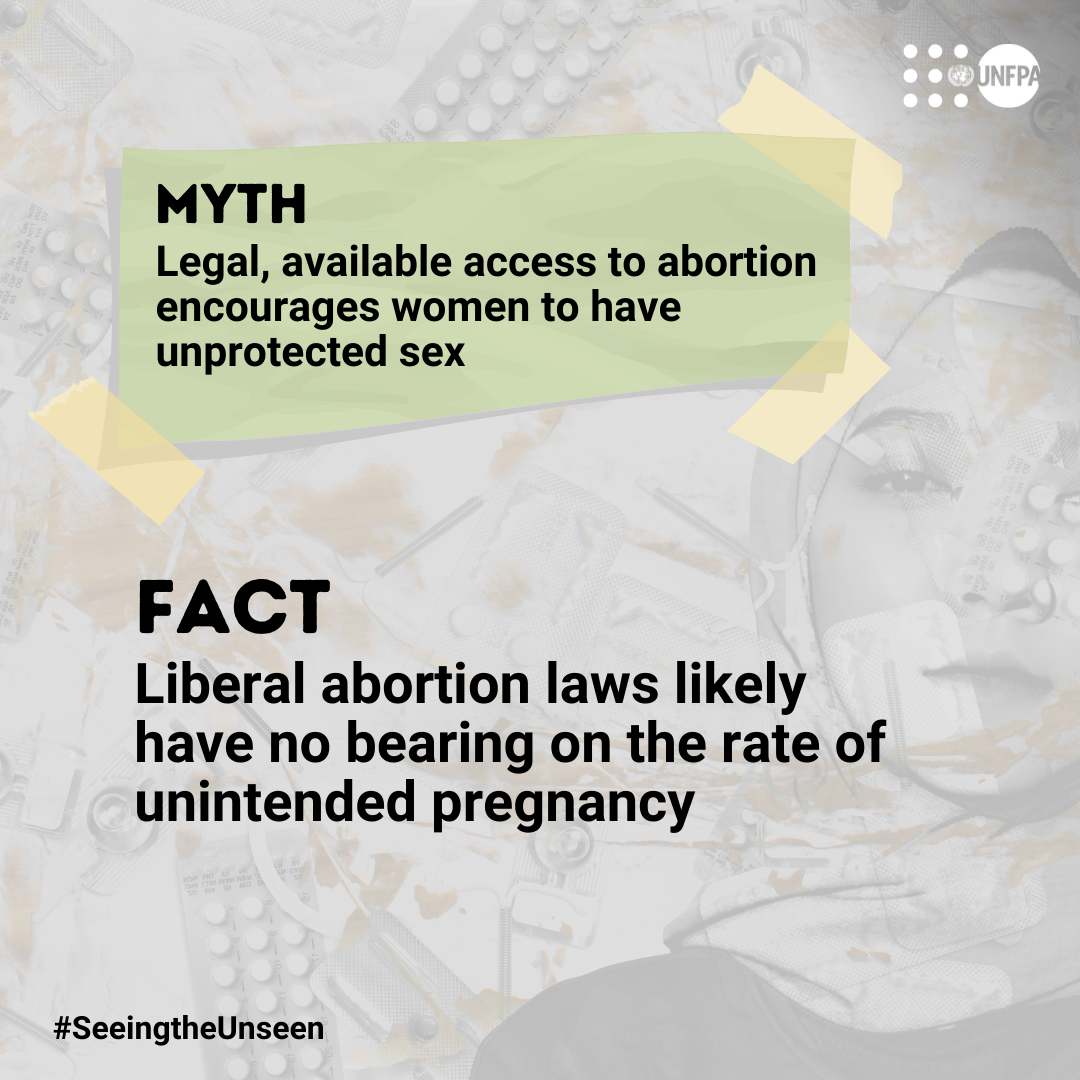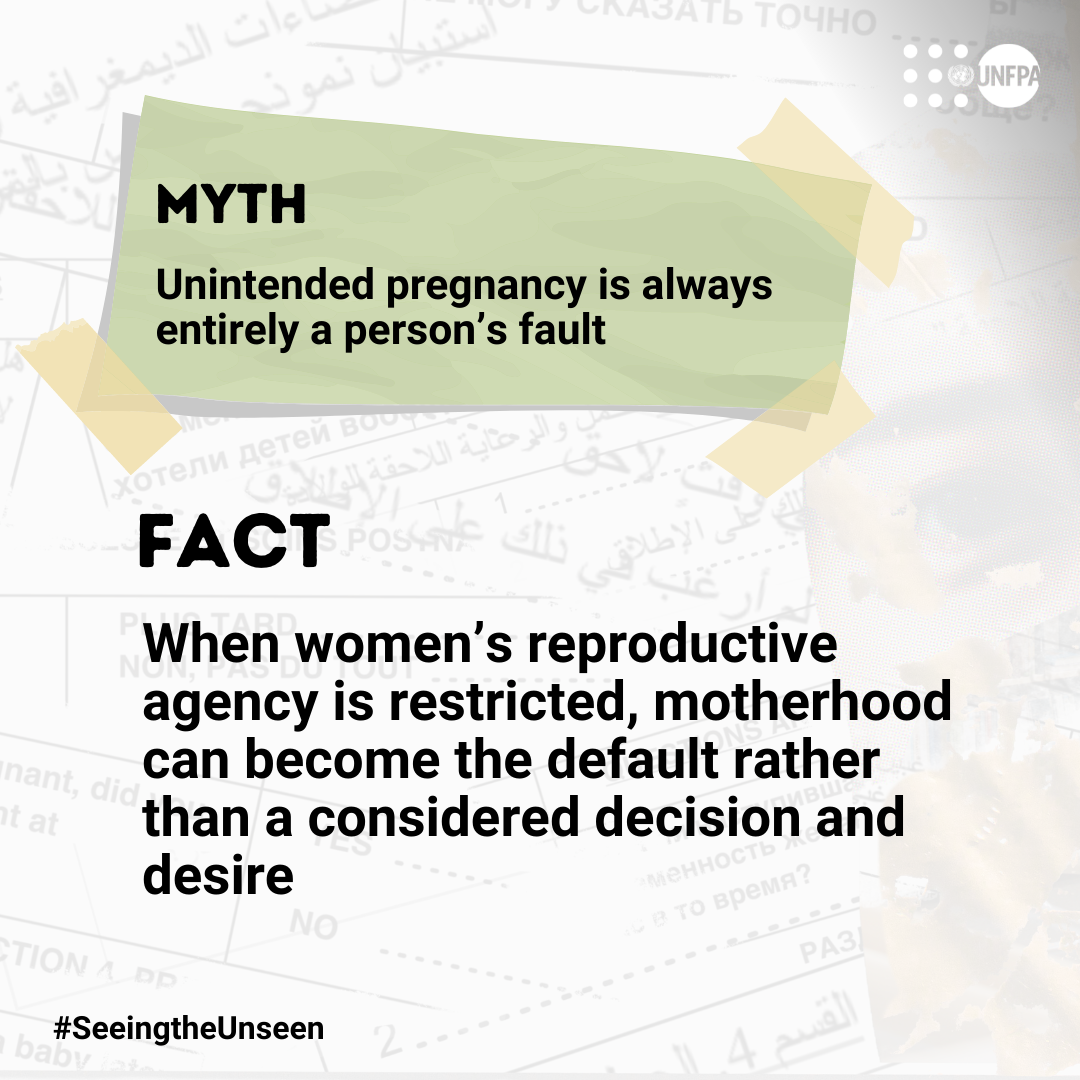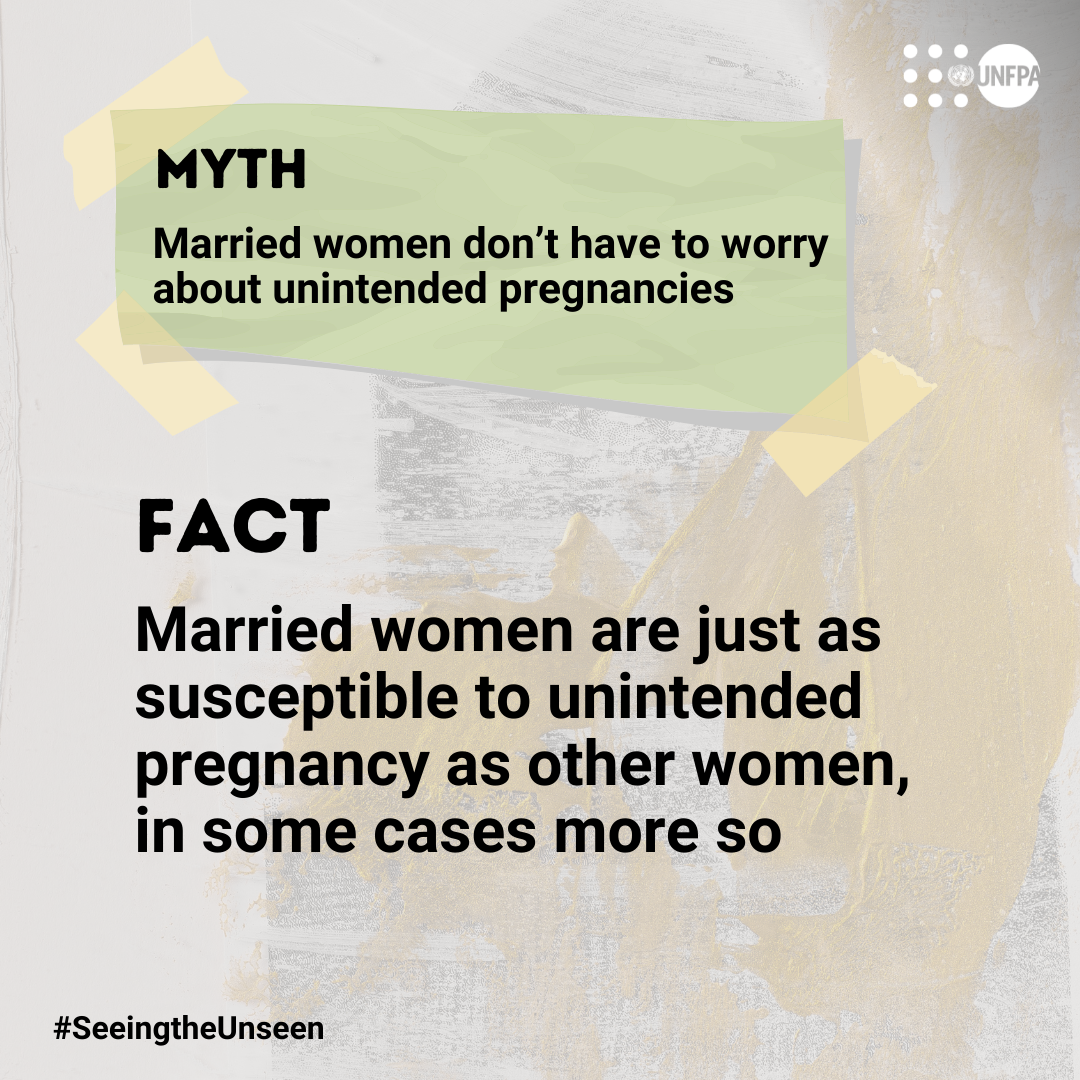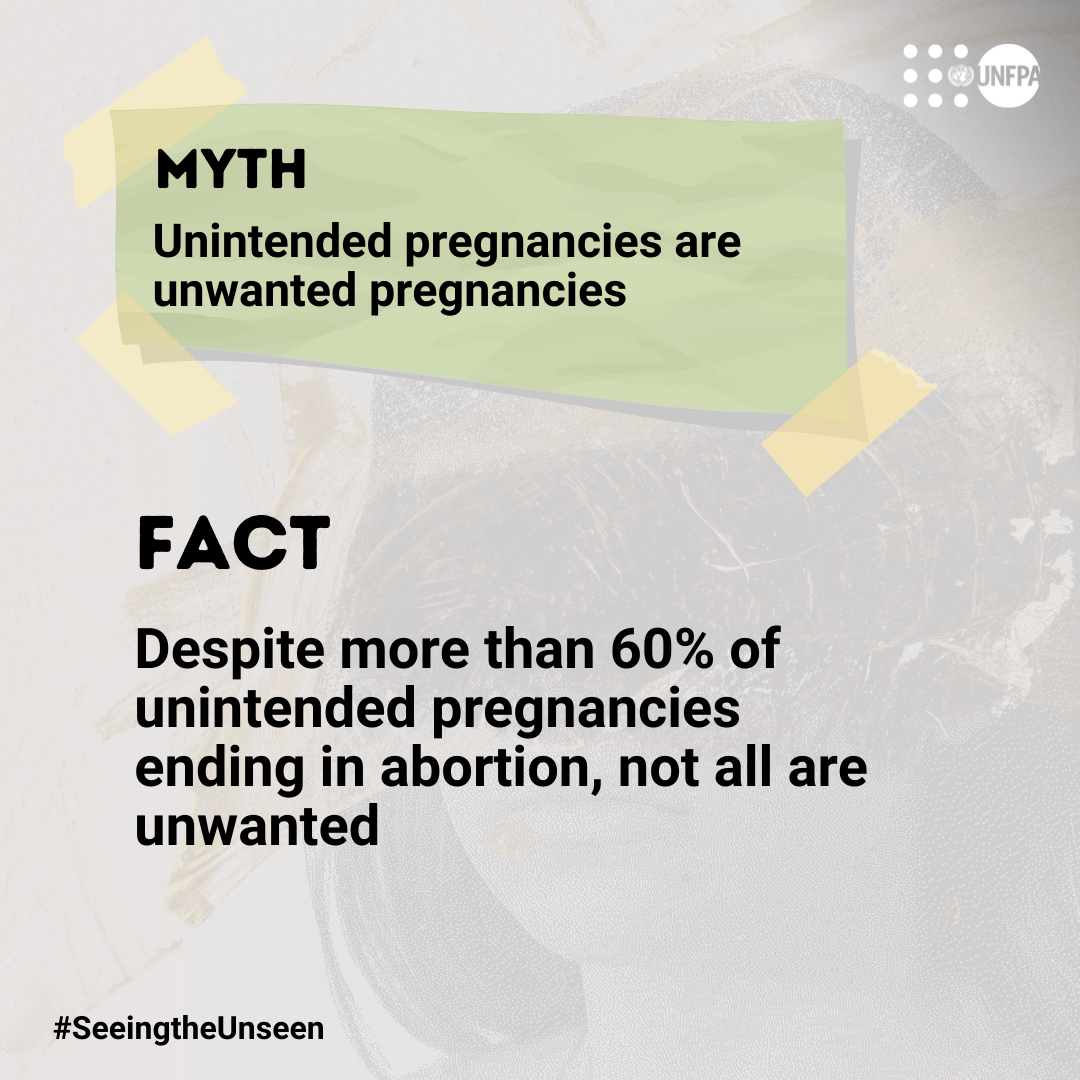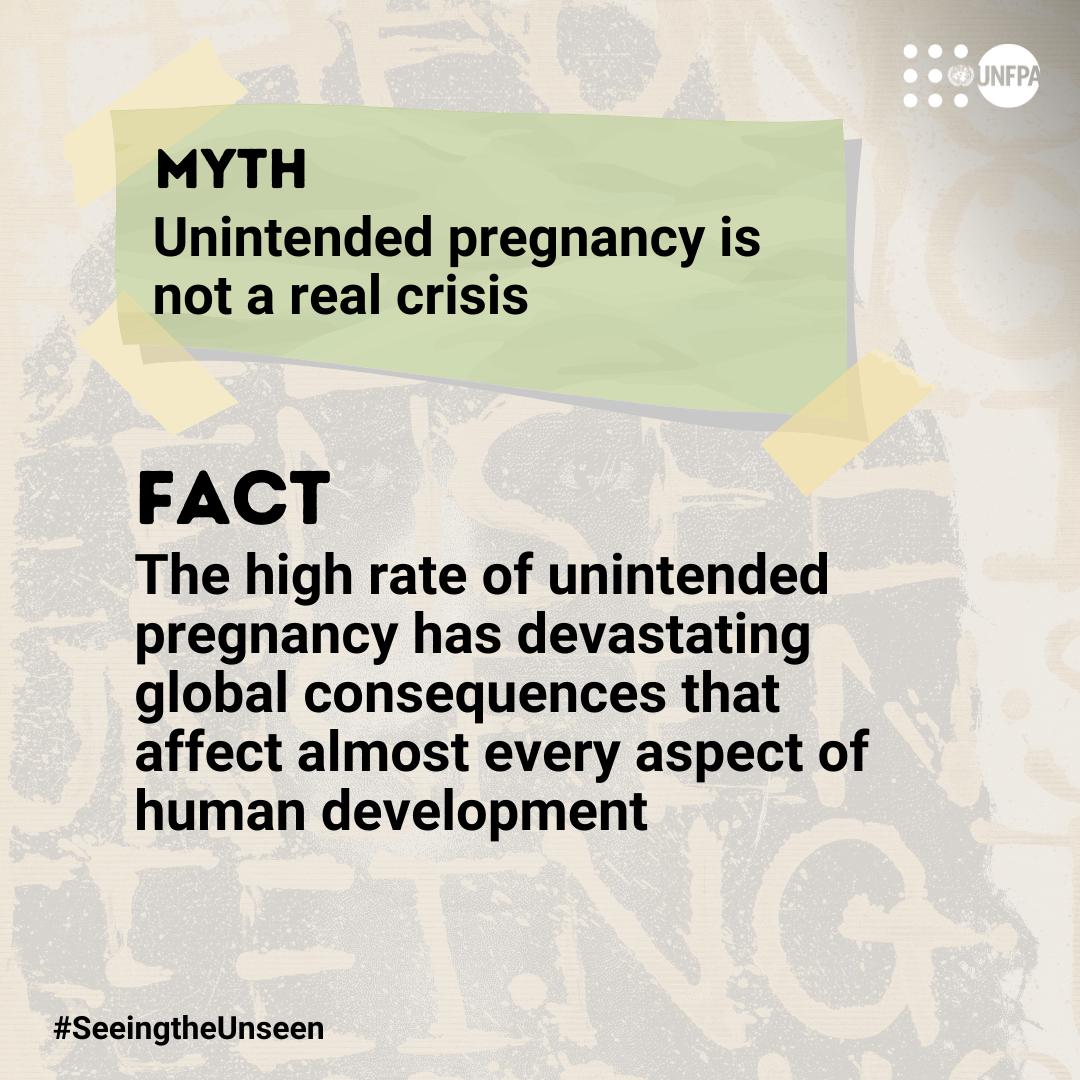 Read: 7 myths about unintended pregnancy debunked
Join us in taking action
It is time to raise the value of women and girls. It is time to empower them to make reproduction a deliberate choice. It is time to recognize their true value – beyond and inclusive of motherhood. Start #SeeingTheUnseen today and join UNFPA to take action.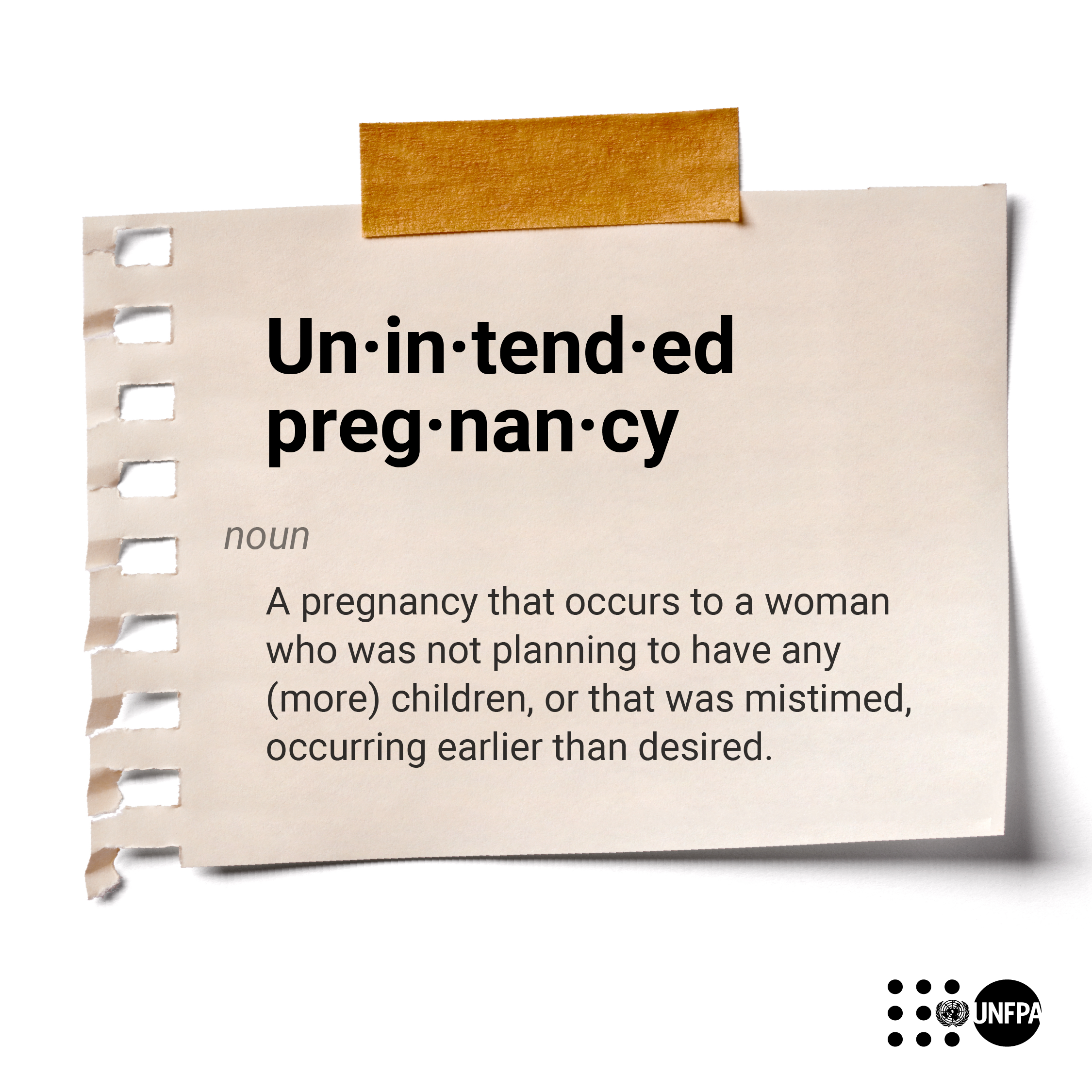 Media Coverage