Many parents in India think child marriage is good for the whole family. They are influenced by economic pressures and social norms that place lower value on girls.
But the reality is that child marriage deprives girls of the possibility to live fulfilled, productive lives. It violates their rights to make choices about their own bodies and futures. And it can destroy girls' physical and mental health, and that of their children.
The consequences of child marriage lock girls into intergenerational cycles of poverty. The harm spreads across families, communities and society.
In India, 40 percent of women ages 20 to 49 are married before the legal requirement of 18 years. But change is underway. Girls and young women are learning they have options. They are not required to follow convention, to give up their dreams.
They are finding their voices.
Here, young Indian women share their stories, each demanding that she counts for more than just money, chores and childbearing. They show that achieving one's full potential is a human right—and that it benefits everyone.
ON HER OWN TERMS
"I was married off when I was 15 to a 28-year-old man because my uncle refused to keep me at home after my parents left," Soni explains. She is from the agricultural region of Beed, in India's Maharashtra state.
"He said I was too outspoken and independent, and he couldn't be responsible for me anymore."
When drought strikes, many poor parents like Soni's migrate from their villages to work in the sugarcane fields of neighbouring regions. The labour is only contracted in pairs, typically a husband and wife.
This leaves adolescent girls extremely vulnerable. Often, their families feel they will be safer married.
But Soni was far from safe in her husband's home. Violence began within a few months of her marriage.
"My husband and in-laws used to beat me a lot. My in-laws said I was possessed by evil spirits since I spoke my mind and asserted myself. They took me to spiritual healers who beat me to drive the spirits away. My parents did not want to take me back, saying my husband's house was my permanent place and I have to make do."
Help came in the form of a programme that teaches essential skills to adolescent girls, by an organisation called Dalit Mahila Vikas Mandal. There, Soni trained to become a nurse, and she inspired 12 more girls from her village to enroll in the course, too.
Today, free from her husband's abusive home, Soni is an independent, strong woman.
She works as a hospital nurse in the city of Pune. In her free time, she pursues her newfound love for theatre to highlight discrimination against girls.
"I used to be filled with so much rage at what was happening to me," Soni expresses.
"For a while, I felt I had no direction or control over my life. But now I am earning and can send money to my parents. I feel secure about my future."
THE CRUSADERS
Pooja Yadav and Lali Adivasi are two women on a mission. In Ramgarh, a tribal village in India's central Madhya Pradesh state, child marriage is the norm.
As peer educators, Pooja and Lali talk with community members to encourage girls to stay in school and wait until they are old enough to marry.
Part of their job is to be alert. So when 15-year-old Ramkali Adivasi didn't turn up at a community group meeting for teenage girls, they immediately knew something was wrong.
They soon learnt that Ramkali's parents were trying to get her married.
"I was not ready for marriage and I wanted to study and become something in life," recalls Ramkali. "I was very upset when my parents arranged my marriage."   
Determined to stop the wedding, Pooja and Lali rushed to Ramkali's house to speak to her parents. The conversation wasn't easy, as to be expected when going against tradition. Eventually, they convinced Ramkali's parents to let her finish school, after pointing out the laws against child marriage and how it would harm their daughter's health.
Ambika Oram: Setting an example for Jadipada | Image: Life Skills Education Program
"I was so relieved when Pooja Didi and Lali Didi stopped my marriage by speaking to my parents," reflects. "Now I can fulfil my dreams."
WHEN SHE DARED TO DREAM
"There were so many things I wanted to do," Ambika Oram, a native of Jadipada village in the eastern state of Odisha, reminisces. "I had dreams and I wasn't ready to give them up. So I said 'no' to getting married."
Now 21 years old, Ambika works in a mill in the southern state of Tamil Nadu.
Eight years ago, when her parents tried to marry her to a boy from a wealthy family, she knew the only way to live the dreams she spent years planning was to firmly stand her ground.
So she turned to her teachers, who taught a life skills programme in her school, for help.
Ambika's plan worked.
"We were taken aback when she refused to get married," her father, Arjun Oram, remembers.
"Most girls here don't say that. But then we realised that girls need to be educated and that it wasn't right to force them to get married at such a young age. We hope she does something big in life and makes us all proud."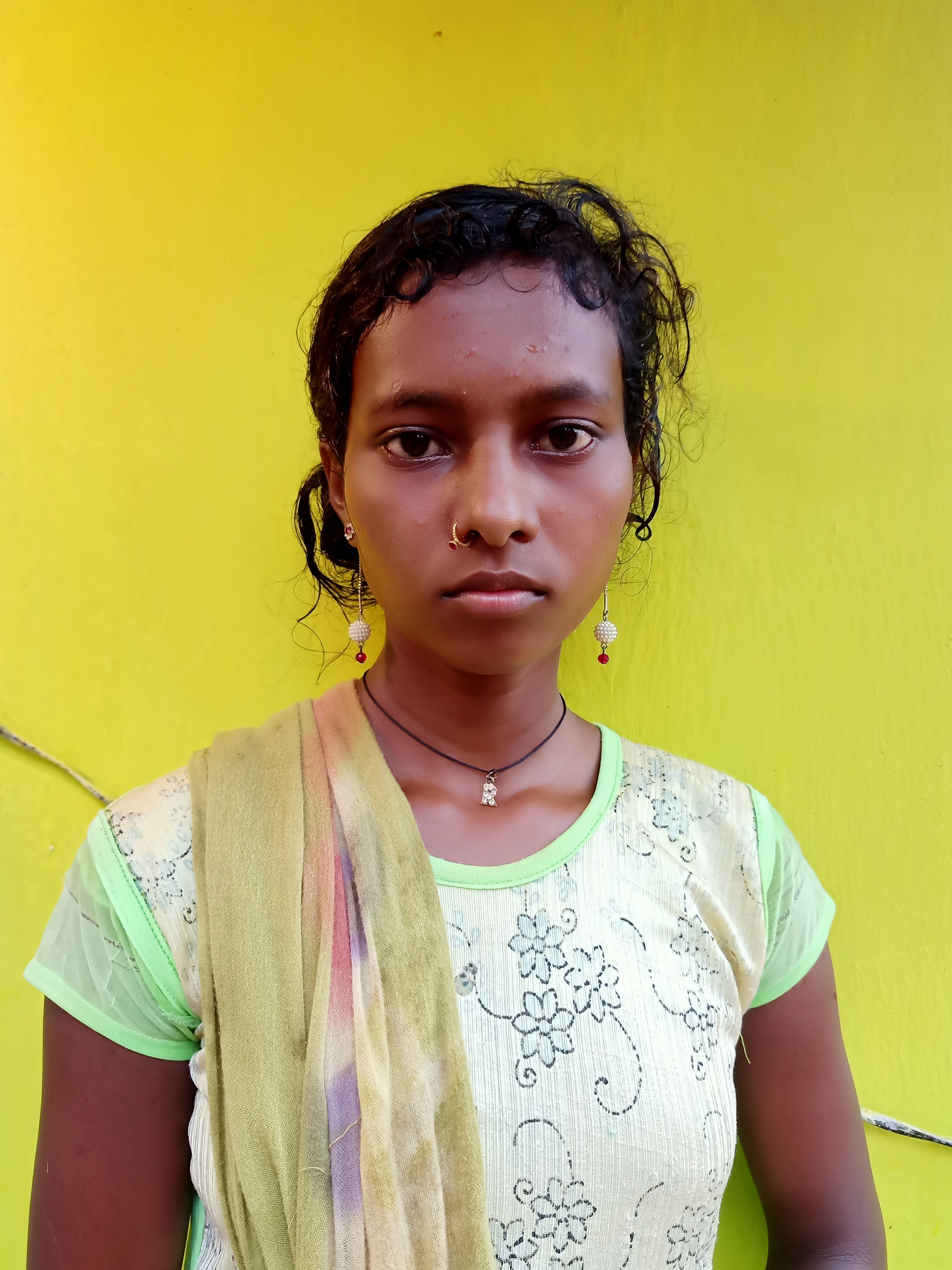 Much like Soni, Ramkali and Ambika, 15-year-old Radhamani Majhi from Odisha's Koraput district also grew up with dreams of making something of her life.
But her parents had other plans: getting her married well before she turned 18.
Unable to stand up to them, she turned to volunteers of the UNFPA-supported tribal youth engagement programme, Mission UDAY, who wasted no time in alerting a village surveillance committee.
"Aganwadi Didi visited my home and told my parents about the ill effects of child marriage, and after a few meetings, my parents agreed to stop my marriage," she says joyfully.
................................................
Learn more about harmful practices in "Against My Will," UNFPA's flagship State of the World Population Report 2020, launched June 30.
Take an in-depth look at the drivers, consequences and ways forward to end child marriage, female genital mutilation, son preference and gender-biased sex selection once and for all.